15 Jun 2022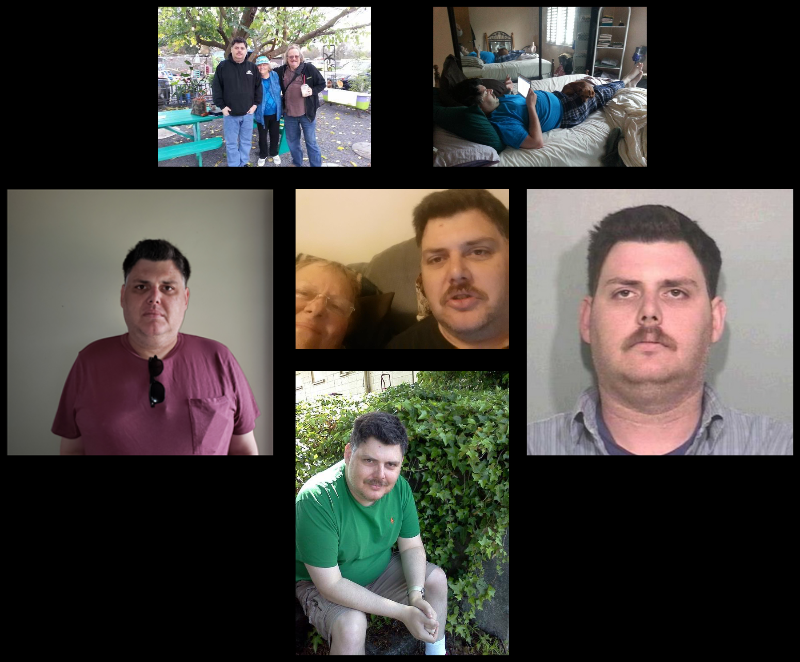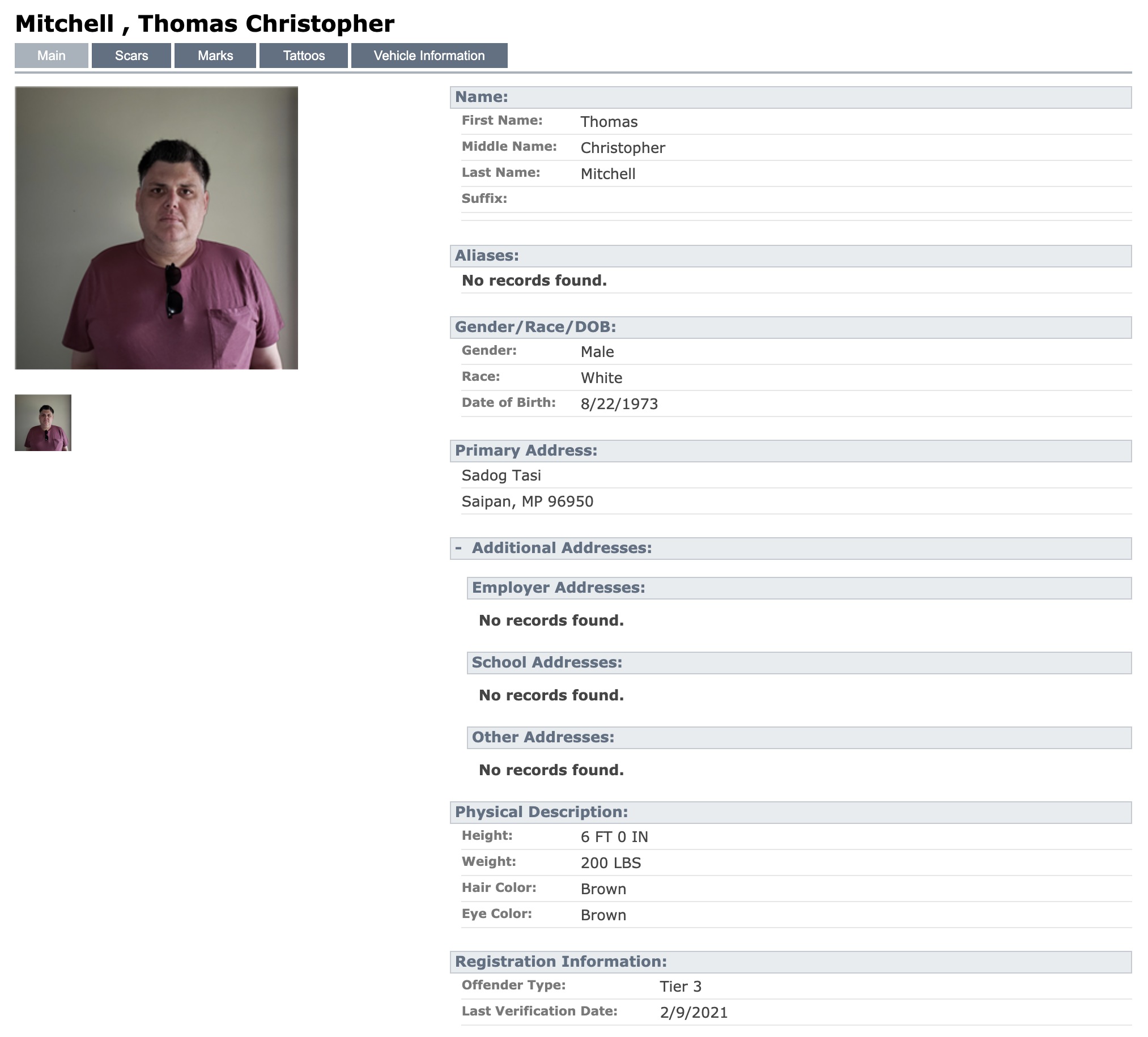 Thomas Christopher Mitchell aka "tr0n" was arrested, convicted, imprisoned, paroled, and should be required to register as a dangerous sex offender for violation of the State of Oregon's Revised Statute 163.405
As a convicted sex offender against children under the age of 12, Thomas Christopher Mitchell has to register as a Tier III Sex Offender.
You may find his records on the US Department of Justice National Sex Offender Public Website by doing a name search with the following information:
| First Name | Last Name |
| --- | --- |
| Thomas | Mitchell |
You may also search for his records as kept by the Commonwealth of Northern Mariana Islands Sex Offender Registry Website
What is a Tier III Sex Offender?
A Tier III sex offender is the most serious classification. These sex offenders are convicted of an offense that is punishable by more than one year in prison and:
is comparable or more severe than one of the following federal crimes or conspiracy or attempt to commit one of them: aggravated sexual abuse, sexual abuse, or abusive sexual contact against a minor under age 13;
involves kidnapping a minor, unless the actor is a parent or guardian; or
occurs after the offender became a Tier II sex offender.
A Tier III sex offender must register for life, unless he is a juvenile delinquent in which cases the registration period is 25 years if he maintains a clean record.
Thomas Christopher Mitchell Lives in Saipan, CMNI
After his parole in 2007, Thomas Christopher Mitchell lived in the state of Oregon which during that time was the only state which has not been compliant with the sex offender registry and was having major issue with compliance that it was once considered a safe haven for many convicted sex offenders.
Once Oregon has started taking major steps towards compliance, Thomas Christopher Mitchell decided that he was going to find a way to avoid having to register by any means necessary. He thought that moving to a small US territory in the middle of the Pacific Ocean would be a good way to avoid having to register. Little did he know that Saipan does enforce registration requirements for convicted sex offenders like himself.
We don't know the reason why Thomas wanted to avoid having to register but it's likely that he was doing this so that he could go undetected and perhaps find himself in another opportunity to re-offend against a helpless child to satisfy his depraved sexual addiction.
With that being said, it is of big importance that parents of young children, specially those who are raising special needs children, should be on the lookout in Saipan for this dangerous child molestor.
Navigation
Find out more about the details of the crime and the horrible human being who perpetuated it by using the menu button on the top left corner of this page.